Rent vs buy: it's the big dilemma of our generation. According to the last census, 67 per cent of people in Australia are homeowners, while 32 per cent are renters.
While it's often assumed that rent money is dead money and buying is a sound investment, this isn't necessarily the case. In addition, COVID-19 saw job security taking a hit, house price rises slowing, and city exodus' as people sought to escape the crowds, which has shifted the goalposts.
If you're struggling to decide whether it's better to rent or buy right now, we've covered the pros and cons and weighed them up to help you find your answer.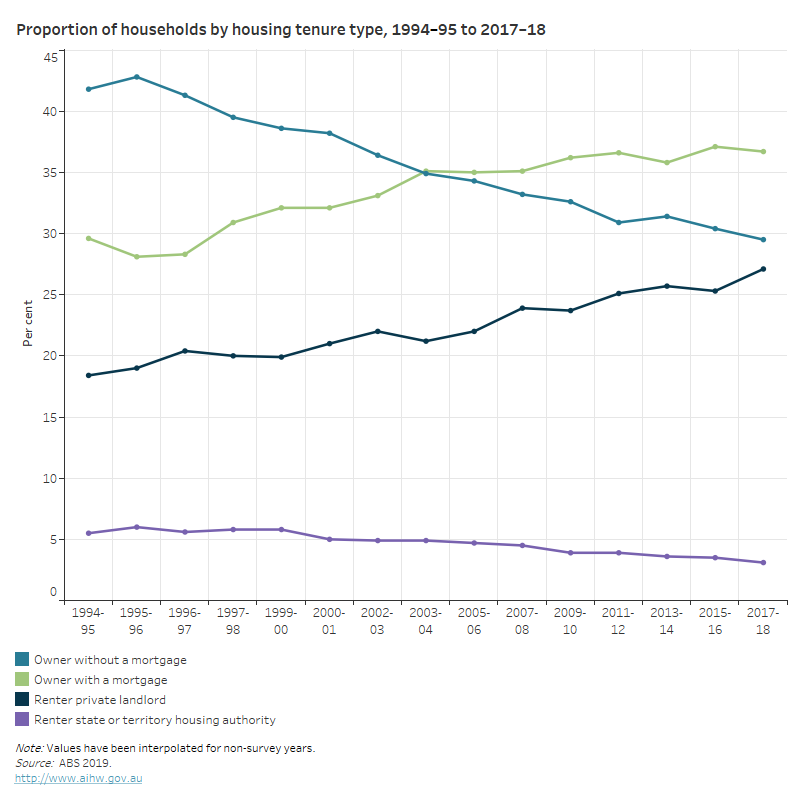 Advantages of buying a home
Can help you build wealth – Homeownership is one of the best ways to build wealth and secure your financial future – at least in theory. By forcing you to contribute money to your mortgage each month, you can build equity and increase your net worth. This gives you funds to invest, whether that means purchasing a second home or otherwise.
House prices typically appreciate – While this isn't guaranteed, and they did slow during COVID, house prices usually go up in value. The latest insights suggest that house prices are rising at the fastest pace in 32 years, with the home value index rising 2.8 per cent in March. However, when they do slow, renting does become more attractive.
Your home becomes a tax haven – Owning your own home offers good tax benefits in the long run. This is because you don't have to pay tax on capital gains on your primary place of residence. Capital gains tax is typically payable when you sell an asset that has appreciated in value. There are also several tax benefits to owning investment properties.
It offers security and control – When you own your home, you call the shots. There's no landlord knocking on your door telling you your lease is up or restricting what you can and can't do to it. You can decorate, renovate and more. Plus, owning a home helps you put down roots and can make you feel more connected to your community.
Disadvantages of buying a home
The costs of ownership – The costs of buying and selling a home are high. As well as needing a deposit of up to 20 per cent to even get on the property ladder, you also have to factor in things like stamp duty and conveyancing fees. On top of this, you have ongoing running costs, such as council rates, water, electricity, insurance and maintenance.
Ongoing interest payments – When you take out a mortgage, you're committed to interest repayments until it's paid off. Interest can cost big, even with rates at their current 2 per cent low. For example, interest on a fixed 30-year loan of $600,000 to buy an $800,000 home would be $6,613 per year or $551 a month. If on a variable rate, this may also rise in the future.
Lost investment opportunities – The significant amount of money you have tied up in your home prevents you from investing the cash elsewhere – in places where you may see better returns. This could include investment in a business or a diversified portfolio, which can return 6-10 per cent.
Hidden financial risks – If house prices drop, equity in your home can also dry up. As well as leaving you less to spend, save and pay off debts, you may end up losing money on your home if you need to sell. In addition, if you're seriously injured or get sick, you may not be able to work and pay your mortgage. Worst case, you lose your home.

Advantages of renting a home
Less financially demanding – Typically, renting creates less financial pressure than buying. The average deposit in Australia is currently reported as $106,743, something that requires a lot of saving and sacrifice. By comparison, rental costs are typically only a couple of weeks rent and a 6 to 8-week bond.
Fewer monthly costs – In addition to costing less at the outset than buying, renting generally allows you to avoid things like maintenance, repair costs, taxes and other things, such as strata fees or security costs. You can also split the cost of rent between a few friends, reducing your monthly outgoings. This leaves you with more disposable income.
More money for smarter investments – When you're not pouring your monthly income into a mortgage and upkeep, you have more money to invest in other ventures. For example, you could create a diversified portfolio with more profitable returns than property – building your equity and net worth.
It affords you freedom and flexibility – Buying your own home may give you more stability, but renting gives you more flexibility. This can be a big selling point if you're young and enjoy the freedom to up and move as you please. This flexibility is also attractive if you're a family that needs to move locations regularly due to work or school.
Disadvantages of renting a home
Rental prices can be high and never end – While rental prices did drop in some cities at the beginning of last year when COVID hit, rental prices are typically high, with median rates in Sydney at $600 per week. In addition, analysts predict that they will only increase due to the accommodation shortage. And unlike a mortgage, these payments never end.
More spare cash to waste – With less money tied up in a mortgage and ongoing costs, you may have more money to spare. But, this isn't necessarily a good thing. Rather than saving your spare cash, you may be tempted to spend it on brunches, travel and other non-essentials. To avoid this, look at some of the budgeting apps out there.
Your net wealth isn't increasing – When you're paying rent, you're missing an opportunity to invest in property and increase your wealth. Your hard-earned money is paying off some else's mortgage instead of your own. Therefore, this portion of your money is what they call dead money unless you've chosen to rent for reasons that aren't purely financial.
Lack of security and freedom – When you rent, there's an inherent lack of security. Often it's hard to sign a lease for longer than 12 months. Plus, you're always at the mercy of your landlord. They can kick you out with a notice period, invade your privacy with inspections, and say no to decorative changes or to keeping pets.
To buy or rent, that is the question
There are pros and cons to both buying and renting – financial and otherwise. Some analysts are advising potential home buyers to beware over the coming years due to the current market cycle, property yields and unpredictable interest rates, but this is not necessarily a reason to go down the rental route.
While the current post-pandemic climate may seem risky for buyers, it's also ripe for buying in other ways, with current low-interest rates and government support, including the HomeBuilder program, First Home Owner's Grant (New Homes) and First Home Buyer Assistance Scheme (FHBAS).
You could also consider being a rental investor as a way to build wealth, own property and enjoy tax benefits.
Ultimately, whether you should buy vs rent comes down to your individual circumstances, habits and desires as to which makes you better off.
Are you struggling with debt right now? Contact our Revive Financial team today on 1800 534 534 to discuss how we can help you manage your finances and budget so you're in the best position to make the rent vs buy decision.
Alternatively, complete our free online assessment for an instant debt analysis and to see what your options are.